Anna Grandori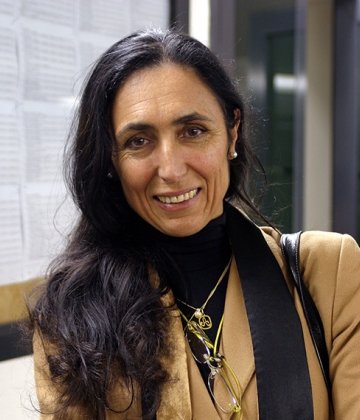 Full Professor of Business Organization, Editor in chief European Management  Review, EURAM Fellow and EGOS Honorary Member, E.Penrose Award for Trail-blazing researchers 2022. Previously held appointments at Bocconi University  include: President of CROMA (Center for Research on Organization and Management), Director of CRORA (Centre for Research on Business Organisation), Director of the Institute of Organization and Information Systems and Director of the PhD in Business Administration and Management. Formerly, she has been professor of organization and human resources management, Director of Business Administration Department and Member of Academic Senate atthe University of Modena; and associate professor of information systems at the Faculty of Engineering, University of Udine. She has been a visiting professor and invited speaker at many foreign universities (e.g. CBS; NYU; Mines Paritech; Universities of Tilburg, Zurich, Groningen, Wien, Stanford, Chicago, HBS, Erasmus University; Norwegian School of Management. She has been the co-editor of Organization Studies, Editor in chief of the Journal of Management and Governance and member of the scientific committees and editorial boards of other international and national academic journals; Scientific Director of national and  international research programs and member of the coordination committee of EGOS (European Group for Organization Studies) 
anna.grandori@unibocconi.it
Research interests
Approach: integrating organizational and behavioral theory with institutional and organizational economics. Recently developing nexuses with juridical perspectives (especially EU Civil Law) in projects oriented to renewing the theory of the firm and democratizing firm governance.
Research fields: Decision-making and negotiation; Inter-firm Networks; Organizational economics and Governance; Entrepreneurship
Sectoral interests: Creative industries, Agri-food industries
Regular teaching activities include UB courses and invited courses in other major Italian Universities.
Approach: High committment to active teaching methods, resulted in authored books of Simulations and exercises. Focus on student development and critical thinking through projects and other self-organized activities at all levels.
Areas: Entrepreneurship (Bachelor, International) Decision making, Negotiation, Organization design (Master), Research methods and advanced topics in OT (Phd/DBA)