Nicoletta Corrocher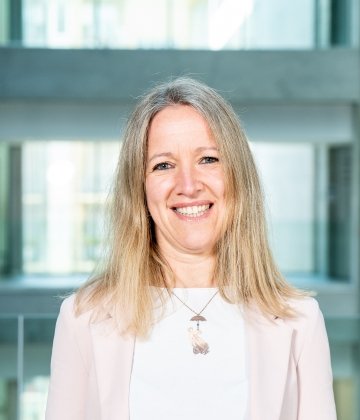 I am a Lecturer in Applied Economics at Bocconi University and Research Fellow at ICRIOS (Invernizzi Center for Research on Innovation, Organization, Strategy and Entrepreneurship), Bocconi University. I obtained a PhD in Economics and Management of Innovation at the Sant'Anna School of Advanced Studies and an MSc in Science and Technology Policy at SPRU, University of Sussex.
nicoletta.corrocher@unibocconi.it
About
I'm currently working on the following projects/paper:
"International collaborations in green energy technologies: What is the role of distance in environmental policy stringency?" (with M.L. Mancusi)
"Green Technological Diversification and International Co-Inventor Linkages" (with A. Morrison and S. Grabner)
"China's leapfrogging in electromobility: a tale of three windows of opportunities" (with T. Altenburg and F. Malerba)
"Patterns of Collaboration in mHealth: a Network Analysis" (with G. Capponi)
 "Value creation in policy driven clusters: Evidence from the Croatian Competitiveness Clusters" (with D.Anic)
Research interests
My main research interests concern the diffusion of innovations and industrial dynamics - particularly in ICT industries and service sectors – and the emergence of eco-innovations in the framework of sustainable development. I have published in international journals such as Research Policy, Regional Studies, Industry and Innovation, Journal of Evolutionary Economics, Technological Forecasting and Social Change.
I teach in three main areas:
Economics (micro and macro - undergraduate level)
Innovation in ICT and service industries (postgraduate level)
Sustainability (postgraduate level)
My teaching style is developed around the following principles:
Empathy with students
Clarity of exposition – use of interactive pen displays for basic courses and very structured slides for advanced courses
Accurate organization of the course structure and of every single lesson 
Interactivity
Data-based / Real-life Example-based lessons