Silvia Zamboni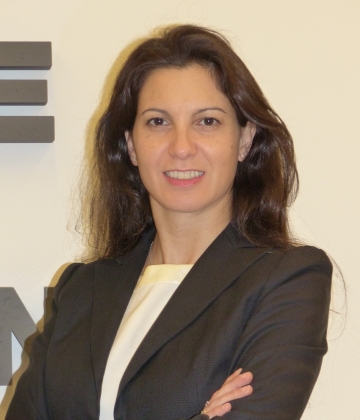 Degree in Business Administration, Università Bocconi (2001), Bocconi University, Milan, Ph.D in Logistic and Supply Chain Management, Bergamo University in collaboration with Zaragoza University and MIT-Zaragoza Logistic Center (2011). I am Lecturer at the Department of Management and Technology and Acting Program Director, BSc in International Economics and Management at Bocconi University and Lecturer at SDA Bocconi School of Management. I am also a Contract Professor at Poli.design S.c.r.l and Università degli Studi di Milano.
silvia.zamboni@sdabocconi.it
About
Grants & Honors:
Best Case Award - Section Bringing Technology to the Market, with the case "787 Dreamliner Cleared for Take-off?" Part A, B, C, with V. Fiorillo and R. Secchi - The Case Centre , 2013
Case of the year Award for the Case 'Distance Learning ' with V. Belvedere, M. Dellantonio, R. Secchi, G. Stabilini - SDA Bocconi School of Management , 2003
Research interests
My research activities focus on supply chain management and network collaboration for sustainable innovation, innovation and technology management, open innovation, innovation ecosystems, supply chain resilience, Industry 4.0, Digital innovation.
My  teaching activities are focused on Sustainable innovation and supply chain management (10232), New Product Development (10318), Business Game for Management (20481),
Global Operations and Supply Chain Management (20575), Gestione Della Tecnologia, Dell'innovazione e Delle Operations [Technology And Operations] (30014), Technology and Innovation Management (30154), New Product Development and Open Innovation (30222)
Grants & Honors
Best Case Award - Section Bringing Technology to the Market, with the case "787 Dreamliner Cleared for Take-off?" Part A, B, C, with V. Fiorillo and R. Secchi - The Case Centre , 2013
Case of the year Award for the Case 'Distance Learning ' with V. Belvedere, M. Dellantonio, R. Secchi, G. Stabilini - SDA Bocconi School of Management , 2003