Anne Jeanne Marie Joseph Servantie Jacqueminet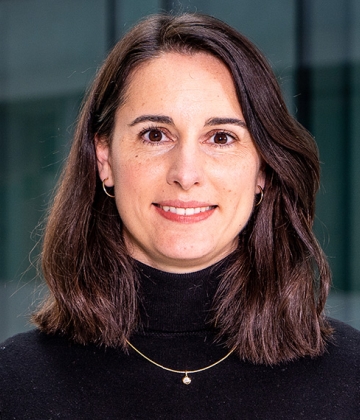 I obtained my PhD in Strategic Management from HEC Paris and received the AIB Buckley & Casson Best Dissertation Award. Prior to joining academia, I was a consultant in climate change and sustainability.
My research focuses on the drivers and implications of firms' sustainability practices and environmental disclosure, and on the relationship between firms' corporate and non-market strategies. My work has been published in the Academy of Management Journal, the Journal of International Business Studies and Organization Science.
My teaching spans from Bachelor to PhD levels, and deals with business strategy and sustainability.
I am an active member of the Sustainability Committee of Bocconi University and a member of the Board of the Alliance of Research on Corporate Sustainability (ARCS).
anne.jacqueminet@unibocconi.it
Research interests
My research deals with firms' non-market strategies, with a particular focus on sustainability and corporate social responsibility (CSR).
First, I study how firms integrate stakeholders and sustainability into their main strategy. For instance, I investigate what explains the heterogeneous implementation of sustainability practices in multinational enterprises (MNEs), under what conditions MNEs' cross-border innovation projects generate knowledge spillovers to local communities, why firms keep investing in stigmatized technologies, what is the influence of sustainability concerns on creativity, and the effects of the political orientation of the board on a firm's sustainability disclosure.
Second, I am interested in uncovering the implications of such integration of sustainability concerns, both for the firm and for its stakeholders. Projects in the area include research on media coverage of firms' environmental behavior, stock market reactions to firms' international acquisitions of dirty vs clean targets, the influence of environmental disclosure on financial analysts' recommendations, employee reactions to greenwashing and ESG performance of firms, and job applicants' reaction to diversity practices such as blind hiring.